Hi Indiana Joneses of Big Data,
The Hue Team is glad to release Hue 3.6 and its new Search app! A tarball is available as well as documentation and release notes.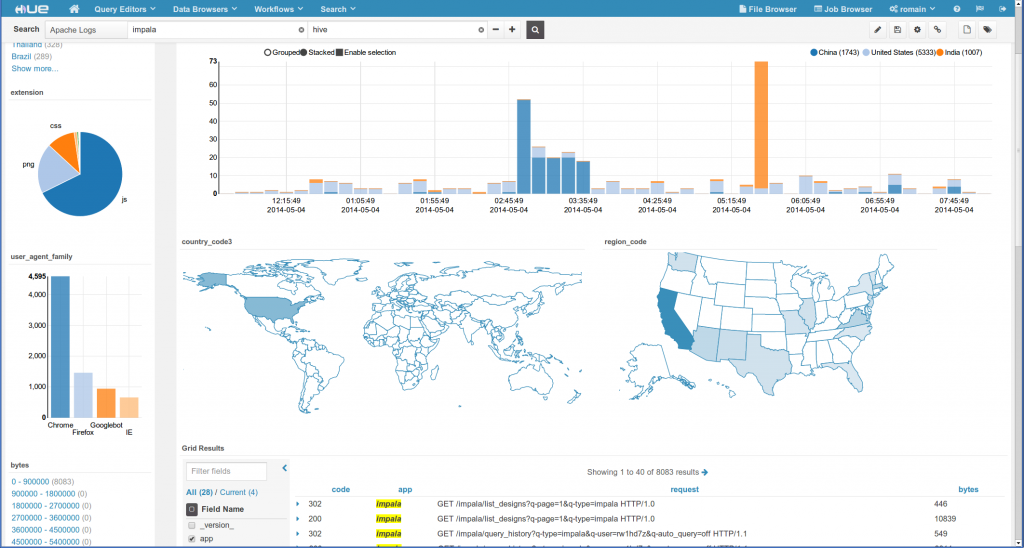 This new version comes with many improvements (784!), for example:
A revamped search experience with

Dynamic visualization of results
Drag & Drop dashboard builder
Text, Timeline, Pie, Line, Bar, Map, Filters, Grid and HTML widgets
Solr Index creation wizard from a file

View Snappy compressed Avro/Parquet files
Hue 3.6 and more will be included in C5.1 in late June. If you feel adventurous download the tarball now! Thank you for all the bugs, suggestions, and feedback and the messages on @gethue!