Hi SQL crunchers,
The upcoming 4.7 release brings a series of improvements to make the life of the admin better. Here is a selection: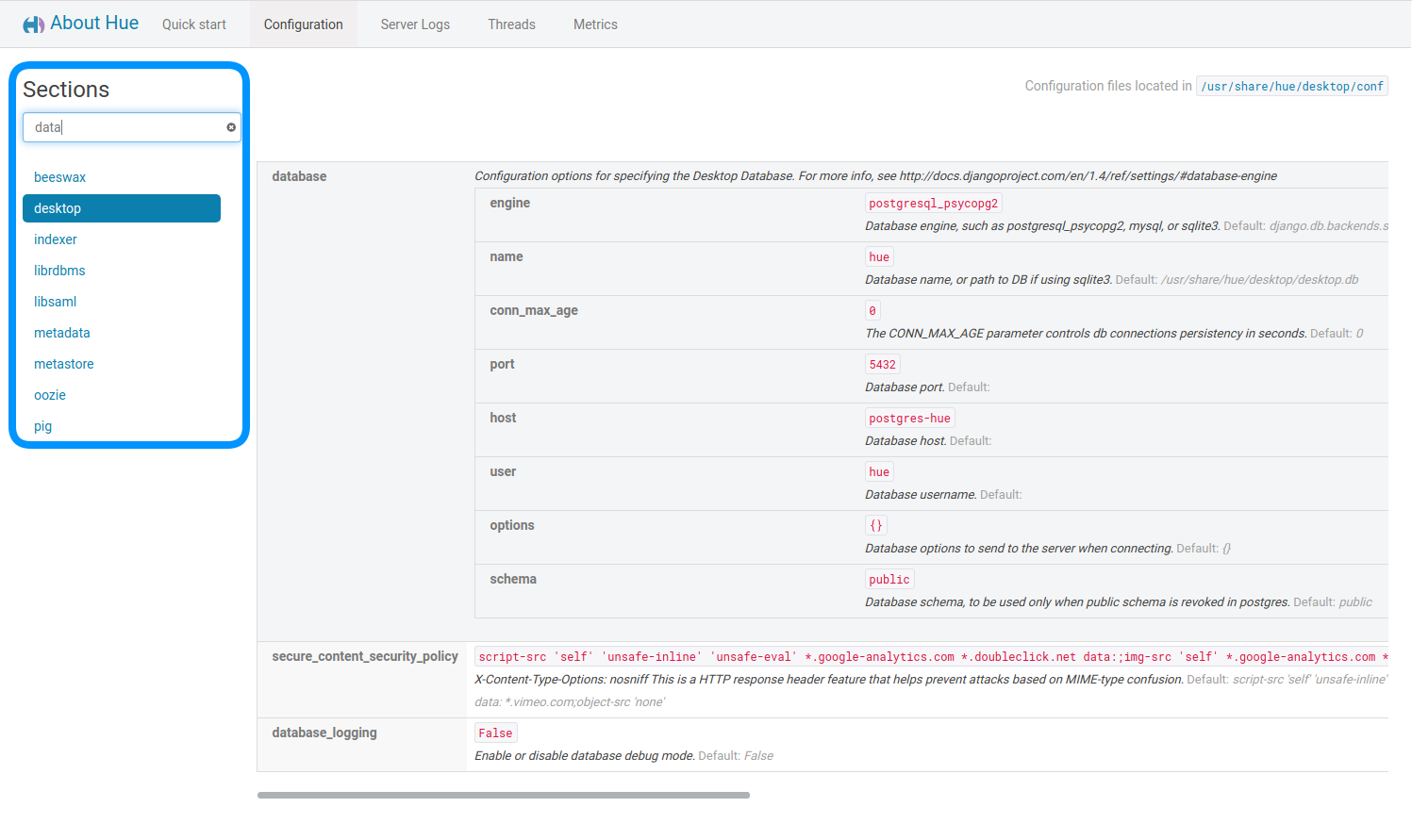 All the server properties are listed on the admin page as well as the location of the config page. This is a lot of parameters and sections! Now those can be spot light search via a filter.

The delete flow of a user now disables instead of deleting (to avoid losing the saved documents and queries). User admin page now displays ACTIVE and SUPERUSER statuses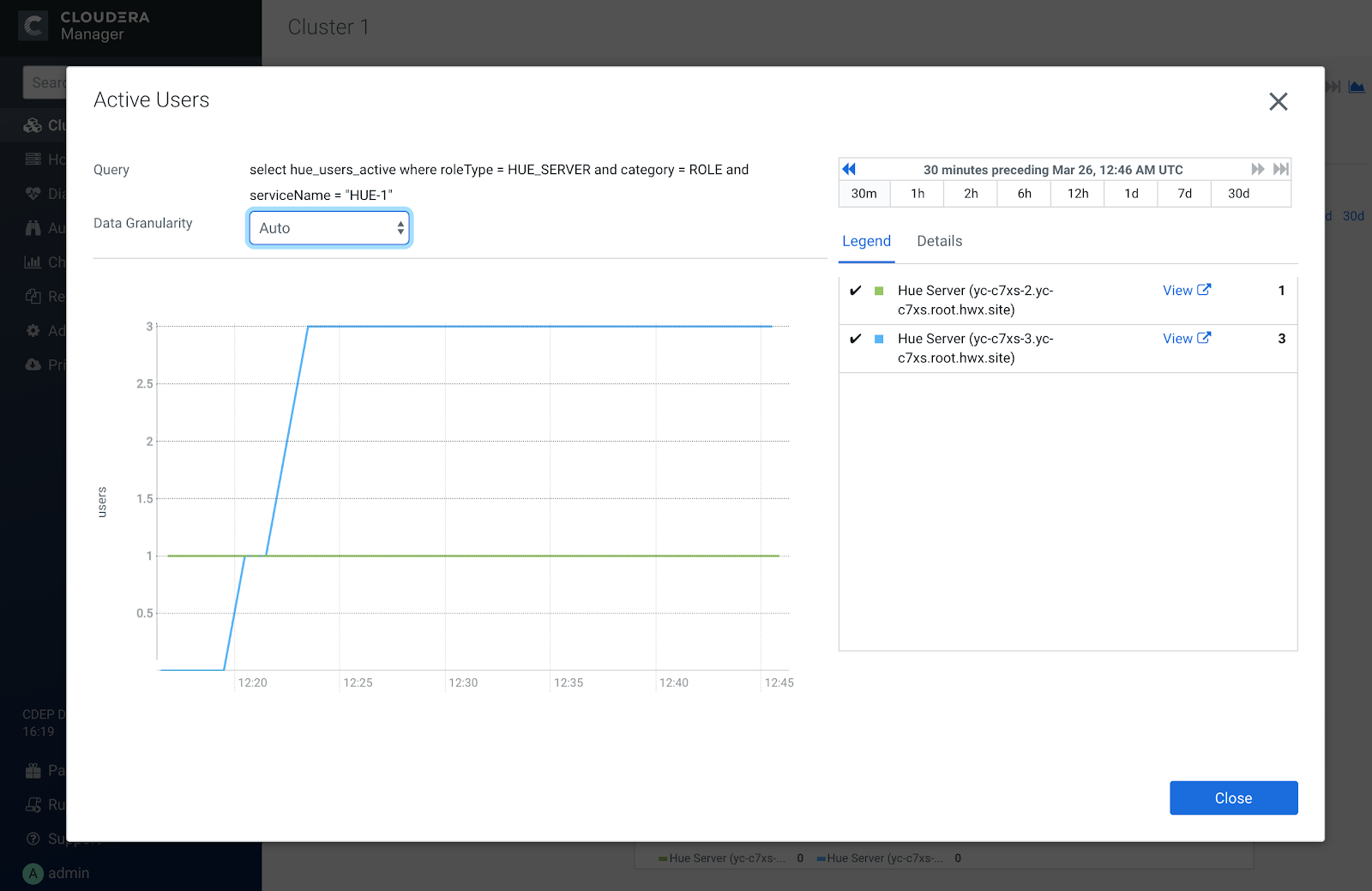 The number of active users metric per API instance was revamped. Now it is possible to differentiate on a per instance basis instead of a global unique counter. More details in its own post.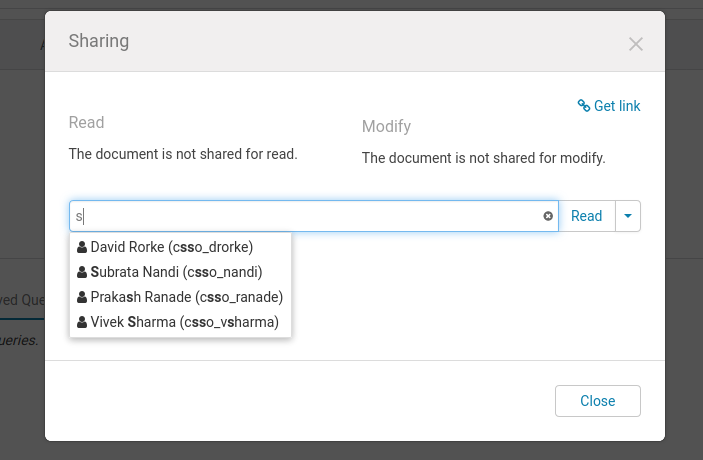 The document sharing modal was restyled to be friendlier with proper full names of users and icons. This is a great collaboration improvement on top of the Query Gist and Public Link sharing.
Any feedback or question? Feel free to comment here or on the Forum and quick start SQL querying!
Romain from the Hue Team