Hello Oozie users,
Hue 3.9 release comes with several improvements for Oozie dashboard making it more robust and scalable.
Here is a video demoing the new features:
The new feature list:
Paginate all the Workflow / Coordinator / Bundle dashboard lists. Now you can see them all and filter by status.

Paginate all the Coordinator actions.
Moved Coordinator action filters to backend. This will result in more accurate filtering and easy navigation across all actions.

Update Concurrency and PauseTime of running Coordinator.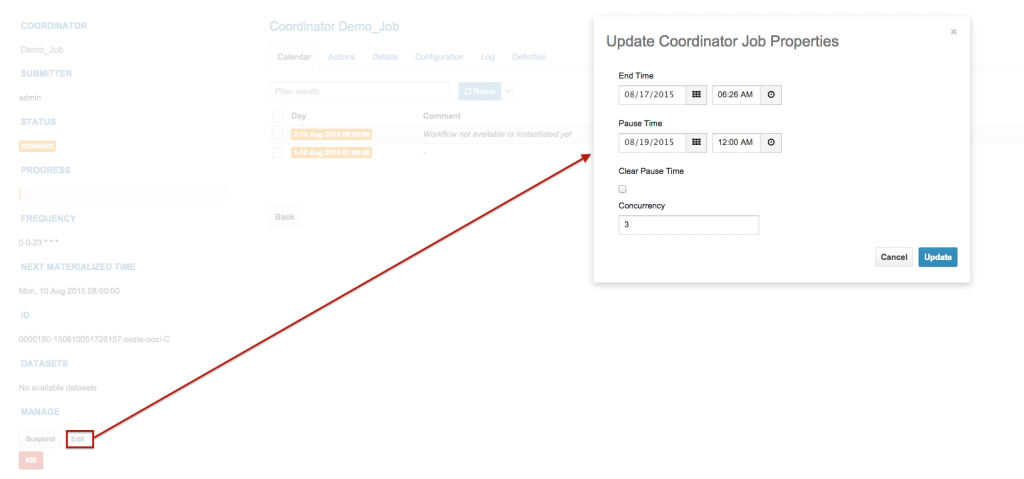 Ignore a terminated Coordinator action.

Next!
Our focus in the near future will be on improving the usability like Easier update of a scheduled workflow and Better Workflow action dashboard navigation. So, feel free to suggest new improvements or comment on the hue-user list or @gethue!