Hue Oozie Dashboard just got a few improvements in order to make Oozie job management less tedious! Here is a video demo that sums them up:
Main new Dashboard features
Faster page display
Bulk suspend/kill/resume jobs
Bulk rerun failed coordinator actions
New Metrics section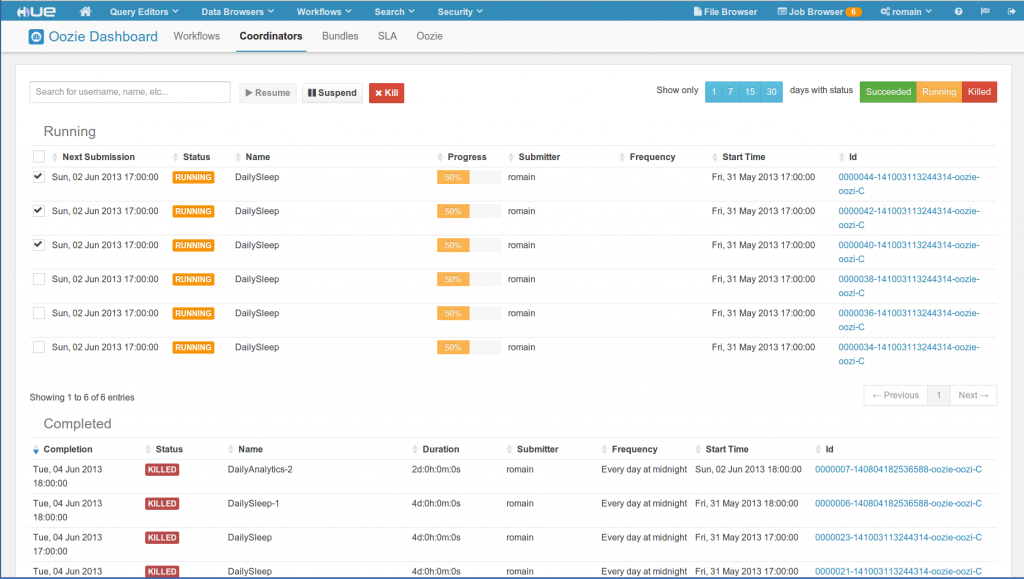 More is on the roadmap!
For example, it is planned to have an even quicker rerun of coordinator actions, a brand new & simple Workflow Editor and a monitoring/visualization of the running/past workflows/coordinators/bundles.
As usual, feel free to send your wish list and feedback to the hue-user list or @gethue!