If you are a Hue user then you might be familiar with the Hue Direct Importer. It lets you create tables from a local CSV file. Now you can also create SQL tables by importing Excel (.xlsx) files into Hue.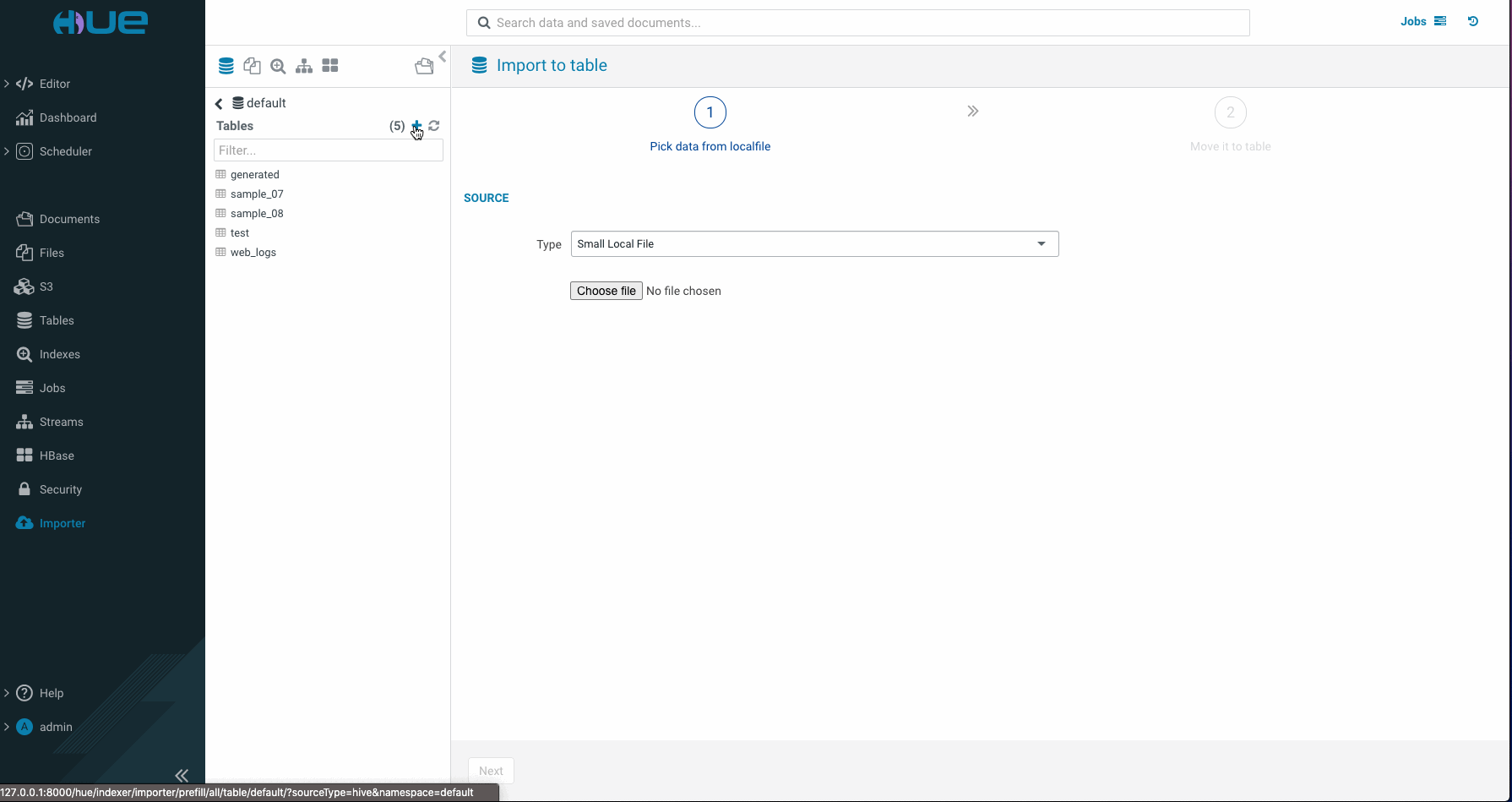 You can try this feature in the latest Hue version or at demo.gethue.com.
For feedback, questions, or suggestions, feel free to comment here or on the Forum and quick start SQL querying!
Onwards!
Ayush from the Hue Team